Introducing our newest product for Men & Women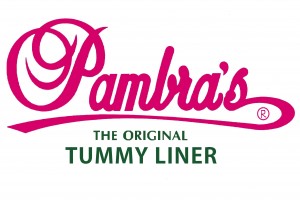 Made from the same quality materials as our Original liners, the Tummy liner is designed to absorb perspiration under the abdominal fold. It helps to eliminate any embarrassing odor. The Tummy Liner is doctor recommended, "Pambra's have also been used in abdominal skin folds to prevent or treat the Intertigo found in those locations."
(U.S. Patent No. D694,880)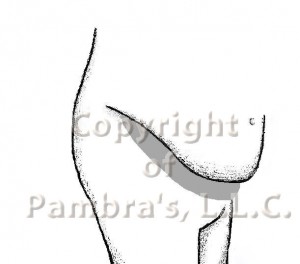 Suggestions:
It is recommended that the abdominal area be cleansed and dried thoroughly. For best results, place a clean Pambra's tummy liner on with an undergarment. As with any heat or unknown rash, always consult with your physician. Check with your physician for after surgery in the tummy area.
Uses:
Perhaps you carry some extra weight in the abdominal area,
You've had a Gastric Bypass surgery and not ready for your tummy tuck,
You know a loved one that is bedridden,
… Then a Pambra's Tummy Liner is for you!
The tummy liner is to be placed under the abdominal fold and then your undergarments over it.
SIZES
Measure under tummy before ordering- All liners are 3" wide.
Small- 20" long
Medium- 24" long
Large- 28" long
X-large- 32" long
XX-large- 36" long
How-to Properly Measure:
Using a measuring tape, measure up and under the tummy fold from one hip across to the other. DO NOT measure all the way around your stomach area. Do not measure on top of the tummy. Measure the area that the liner intended to cover.
* The Original Tummy Liner is only available in White, 3 liners per package!
Easy Care
Shell is 65% polyester/ 35% cotton, inside 100% Cotton. Machine washable warm, tumble dry low. No bleach.